elocal: An Integrated Solution
Thank you for enquiring about advertising with elocal! We are a proudly independent, NZ-owned and operated publishing company, dedicated to high-quality local content – celebrating the people and businesses that make our communities great, while tackling the social and political issues that affect our communities.
As part of this mission, we provide a multi-media marketing platform, offering New Zealand businesses a variety of solutions in print (monthly gloss A4 magazine), on the web (www.elocal.co.nz), and through our social media channels (YouTube, Facebook, and Twitter).
This multi-media platform adds strength and uniformity to every business's marketing strategy, by harnessing the proven efficiency of traditional print advertising with the power of digital marketing, accessible online 24/7 by potential customers.
elocal is also accredited by the Marketing Association of New Zealand as a Community Publication, so our print magazine may be freely delivered to 'no circulars' mail boxes.
Showcase your business online
Present your business's products and services to a nation-wide audience with an elocal Business Builder.
Receive a full page on the elocal website
Upload photos and add text to promote your business
You may login and update your Business Builder at any time
Integrates with YouTube, Facebook, Twitter and Google Maps
Customers can securely contact you via email, directly from your page
All Business Builders are searchable from the elocal website, as well as indexed and optimised for all major search engines (Google, Yahoo, MSN, etc.)
Sample Business Builder
A1 Homes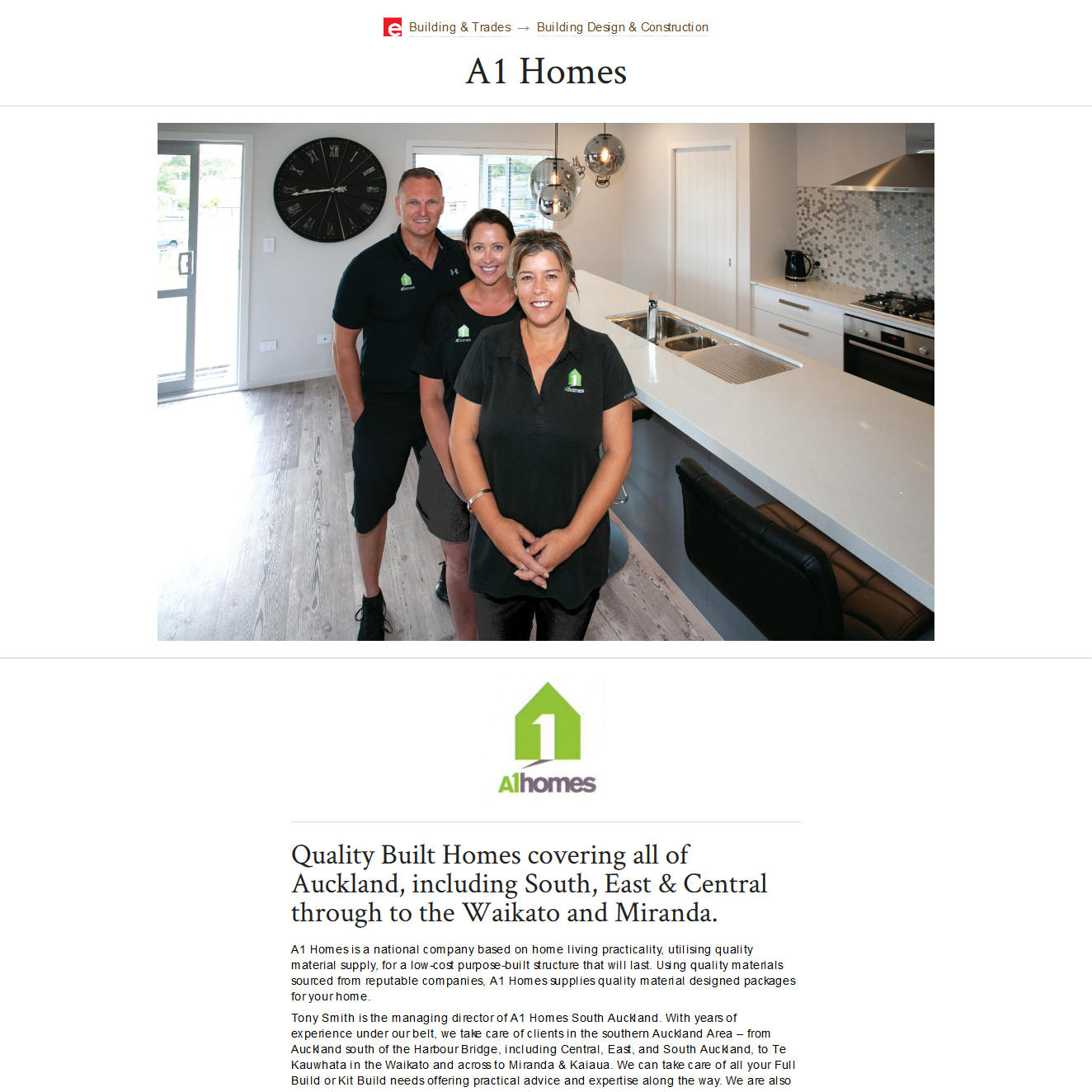 ---
Contact us
Call us toll-free on 0800 00 27 60 to speak to one of our team today!
Alternatively, please fill out the form below, and a consultant will contact you shortly to discuss your requirements. We promise to keep your details confidential to elocal, and you will only be contacted in response to this enquiry.
---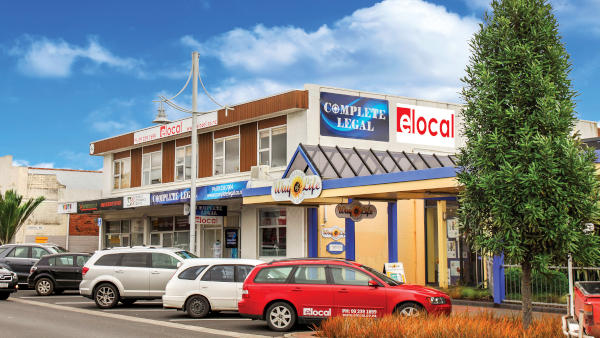 64 Edinburgh Street
Pukekohe
Auckland 2120
0800 00 27 60
+64 9 239 1699